Metropolitan Alliance of Police (MAP)
Union Established in the Early 1980's to Help Defend the Rights of Law Enforcement and Public Sector Workers.
The Metropolitan Alliance of Police  was developed in the early 1980's to meet the growing labor needs of law enforcement officers and related law enforcement employees. MAP's mission was to provide collective bargaining and promote the advancement of police labor issues. 
Though our primary membership remains law enforcement, over the years MAP has grown to represent all aspects of public employees. In addition to sworn law enforcement and non-sworn law enforcement MAP proudly represents 911 Telecommunicators, Public Works employees, office staff and other public sector employees.
MAP does not use Business Agents, every MAP chapter regardless of size is assigned a Labor Attorney to handle  contract bargaining, interest and grievance arbitrations and other union issues. MAP's philosophy has always been, since the employer uses an attorney our chapters should have one also.
Our staff, board and attorneys have made MAP one of the premier labor unions in Illinois. 
Our mission has been and always will be to provide our members with the best union services available.  
Collective bargaining services, which include representation for contract bargaining, mediation, arbitration, and contract maintenance with an experienced MAP labor attorney.
A dedicated MAP labor attorney and MAP Board member assigned to your Chapter.
A MAP labor attorney to represent you at disciplinary hearings.
Legal defense in issues emanating out of the scope of your employment, utilizing an experienced MAP labor attorney.
Reduced attorney MAP rates available to members for other legal services.
A dedicated MAP lobbyist in Springfield providing organizational support of legislation and information on current criminal justice legislation.
Up to $10,000 line of duty death benefit.
Up to $1000 one-time line of duty disability benefit.
The Rap Sheet, MAP's official magazine.
MAP identification card and vehicle sticker.
Twenty-four-hour Critical Incident Hotline consultation available with a MAP Board member or attorney.
Sign up For our email list!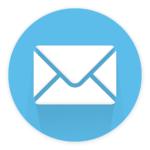 Contact Our MAP Team Today!